AIRPORT TAXI TRANSFERS
No extra charge if flights are delayed.
CORPORATE & PERSONAL TAXI TRAVEL
Punctual, reliable service at all times.
HELPFUL, FRIENDLY TAXI DRIVERS
We employed only the best of the best
About Us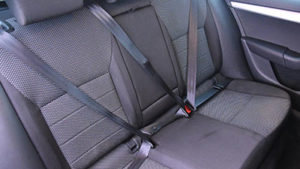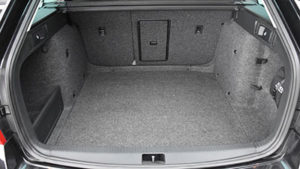 Welwyn Private Hire undertakes all sorts of journeys, and we pride ourselves in the quality of our service. We always recommend pre-booking in advance, but we do aim to be with you as fast as possible after you have called and if we have availability for you. We often cover anything from one off bookings to business accounts, but Airport Transfers are our speciality.
We use modern vehicles with air conditioning and satellite systems to ensure your travel with us is in complete safety and comfort.
At Welwyn Private Hire, we recognise your Airport Transfer journey is important and recommend arriving 2 hours ahead of your flight in all cases. We check ahead of your journey for traffic conditions & possible hold ups, so those roads can be avoided if possible. Our business hours are very flexible to accommodate all of our customer requirements. This is why Welwyn Private Hire has a great reputation.
We welcome any account enquiries. All major credit/debit cards accepted, including American express.
How We Work
Enquire
Call or email us for a quote or use the web site as a price guide.
1
Book
Book over the telephone or include the pick up details, flight number & flight times etc in an email using our booking form.
2
Confirmation
We will book your taxi in, subject to availability either by telephone or email confirmation with pick up times.
3
Testimonials
We have been using Welwyn Private Hire for some years now as we travel a lot and require frequent airport pick-ups. We have always found the company to be excellent. They are reliable, courteous and competitive in pricing. Even when there have been problems, such as delays through customs, WPH has been there for us. At the end of a long international flight, knowing that here is company which is totally reliable and efficient, is just one of the factors why we will keep using WPH and I would highly recommend them.
Usha Hull
Reviewed on 24th January 2019 16.54 pm
Excellent service from beginning to end. Would recommend this company as they are prompt, efficient, friendly and reliable with competetive prices. Used this year and will be using them for all future airport journeys. My "Go to private car hire company" from now on.
Allen Shadbolt
Reviewed on 22nd December 2018 11.44 am
Used Darren for almost 9 years now. Extremely reliable service and has never let me down - always gets me to the airport early (even when traffic is awful and/or I've miscalculated my check-in time!). Highly recommended.
Victoria Woodward
Reviewed on 13th September 2018 15.48 pm
5 Stars *****
Gillian Adler
Reviewed on 4th September 2018 11.31 am
Ticks all the right boxes. 5* service at 3* prices
Terry Stuart
Reviewed on 5th September 2018 08.36 am
I've been using Welwyn Private Hire for the last 10 years, for regular weekly commutes via London airports for nearly 4 of those 10 years. I can honestly say that in all those pickups and drop offs, there has never been one late. So in short, punctual, efficient, safe and comfortable and also ahead on tech with card payments, invoicing and communications. Can't recommend more highly! Oh and thanks Darren!!
Fyl Newington
Reviewed on 29th August 2018 20.07 pm
Excellent service from start to finish. Booked to take my wife to Luton Airport for business trip. 6am pickup, polite and friendly driver arrived ten minutes early and waited outside the house. The return flight was delayed by 2 hours. Driver had obviously monitored the flight as my wife received a text as the plane landed. On exiting the airport driver was waiting in the collection area.
Marc Grody
Reviewed on 29th April 2018 16.01 pm
Very professional, friendly service. Competitive prices for Airport journeys. Would recommend and use again!!!!!
Ralph Loader
Reviewed on 16th December 2017 12.11 pm
Good timekeeping, courteous service, good value for money, will use again
Alan Legg
Reviewed on 22nd September 2017 10.33 pm
Always 100% reliable. Excellent, friendly service. Highly recommended.
Jamie Chorlton
Reviewed on 20th August 2017 18.23 pm
Best taxi service .Driver was extremely polite and helpful in taking our luggage. Has always been on time .Overall very good service
Sheena Durack
Reviewed on 15nd September 2017 16.46 pm
"Driver very helpful and friendly. Perfect time keeping even with our flight coming in early. Highly recommended."
Simon Spencer
Reviewed on 09 September 2016 10:27:30 am
"Reliable as always"
Stacey Southall
Reviewed on 05 September 2016 12:15:19 pm
"Driver called ahead to advise bad traffic on M25 and offered to collect early. That was much appreciated."
Neil Bradbury
Reviewed on 25 August 2016 02:55:20 pm
"Flexible company, nice driver. Thank you."
Attila Kiss
Reviewed on 23 August 2016 12:55:32 pm
"Reliable courteous service"
Stacey Southall
Reviewed on 13 June 2016 10:58:22 am
"So good service . Would use next time ."
Xuemeng He
Reviewed on 06 June 2016 10:03:37 pm
"Great service"
Jeremy Davey
Reviewed on 29 March 2016 06:11:50 pm
"A good experience. Driver was there waiting and took me to my destination without any problems."
Kristof Geentjens
Reviewed on 21 December 2015 10:08:03 am
"Everything was great!"
Matthew Dale
Reviewed on 25 September 2015 03:03:32 pm
"Driver was delayed slightly, but called ahead to keep me updated which was great"
Ian Murray
Reviewed on 21 July 2015 09:47:39 am
"Excellent service and price Would definitely use again. Very friendly service. "
Cynthia Carney
Reviewed on 22 May 2015 03:09:46 pm
"Great Service would definitely book through you again. "
Kim Gibson
Reviewed on 21 April 2015 01:01:30 pm
"Great service. Both drivers were helpful and arrived on time. Would use again. "
Mr John Mcintyre
Reviewed on 19 February 2015 12:54:39 pm
"Perfect - will use this service again and again..!"
Adam
Reviewed on 08 January 2015 06:02:20 pm
"A very good experience. Will use your service again. "
Hilary Jones
Reviewed on 21 December 2014 01:43:33 pm
"Highly recommended. Friendly driver, arrived on time. "
David Dunn
Reviewed on 03 December 2014 05:24:18 pm
"5-star service."
Sean
Reviewed on 23 October 2014 06:07:05 pm
"Excellent service. Will be using your regularly in future."
Graham Bloye
Reviewed on 06 October 2014 12:38:36 pm
"Friendly driver on time easy to use service"
Rob Hughes
Reviewed on 15 September 2014 11:10:46 am
"Excellent service from a friendly driver. Also paid attention to flight times so we did not have to wait when we arrived early back at Luton Airport. "
Kevin Knowles
Reviewed on 08 September 2014 02:59:34 pm
"Excellent service very punctual and courteous "
Matthew Wilsdon
Reviewed on 24 August 2014 09:41:54 pm
"Prompt, professional service as always. I recommend this service to everyone."
Angela And John Adkins
Reviewed on 13 July 2014 09:36:07 am
"Once again, prompt and courteous service."
Sean
Reviewed on 23 April 2014 09:28:39 am
"On time, comfortable trip, nice car. Not much more to be asked for."
Michael Doney
Reviewed on 14 April 2014 01:09:37 pm
"Efficient as it should be"
Arthur Pembury
Reviewed on 15 January 2014 10:03:01 am
"Excellent service."
David Laughlin
Reviewed on 22 December 2013 09:10:13 am
"Will definitely use again for the airport runs."
Sean
Reviewed on 02 December 2013 11:05:11 am
"Could not ask for more. Easy to book, good price and efficient service."
Michael Hatcher
Reviewed on 19 November 2013 05:32:03 am
"Everything perfect. Very friendly driver."
Maria Regina Slater
Reviewed on 07 November 2013 09:03:04 pm
"Trouble free journey. I would recommend."
Nick Taylor
Reviewed on 11 October 2013 02:03:56 pm
"Great service. Will definitely consider for other trips. Our flight was delayed, but the Driver was efficient and called on our mobile to make contact."
David Weinstein
Reviewed on 12 August 2013 05:40:38 pm
"Prompt and courteous service. Fantastic communication to let us know everything was going smoothly. This is very important when you have onward travel arrangements! Overall it is the confidence we have in WPH taxis that means we will be a repeat customer. Thank you!"
John Adkins
Reviewed on 18 July 2013 06:11:53 pm
"Great price, good driver & on time for both outward & return journeys. Plus no charge for an extra local on route pickup and drop off. A good taxi firm to deal with, I'll definitely use again."
Cjy
Reviewed on 24 June 2013 08:28:34 pm
"5 out of 5 for everything. Driver personally contacted me on both journeys to explain exactly where he would be which was wonderful."
Nicola Golder
Reviewed on 11 June 2013 10:52:26 am
"very punctual and courteous. I would definitely use this service again"
Sylvie Nichols
Reviewed on 04 June 2013 10:48:25 am
"All went well. Great driver - carried my case across to the pavement as it was chaotic parking. Very much on time. Will use again when back in UK. Many thanks."
Stephanie Antoszewski
Reviewed on 28 May 2013 05:01:56 pm
"Arrived 5 minutes early, which is very reassuring when you are on the way to the airport!"
Mike O'hara
Reviewed on 26 April 2013 02:20:50 pm
"Prompt, polite and a nice car. Will definitely use again"
Faye Furness
Reviewed on 15 April 2013 10:57:38 am
"Very polite and prompt service - will use again."
David Owens
Reviewed on 02 January 2013 02:35:18 pm
"Good service."
Dr Gregory Wurtz
Reviewed on 15 December 2012 02:24:11 pm
"Excellent service, especially at 2am in the morning!"
Lucy Wakeford
Reviewed on 14 October 2012 03:59:26 pm
Driver very helpful and friendly. Perfect time keeping even with our flight coming in early. Highly recommended."
GaryC-87
Reviewed on 27 Jul 2017 20:34:23 pm
Get a quote. Call us today on 07952 839874
Airport Taxi Transfers, one off Bookings, Corporate Travel, Business Accounts, Sporting Events, London & Theatres.
Welwyn Private Hires Taxi Service Promise and Values
WRITTEN BY OWNER
We are committed to give you the best customer experience, deal and price promise possible. Welwyn Private Hire is a company that is licensed by Welwyn & Hatfield Borough Council and offers top class, clean, safe & fully insured Private Hire vehicles, and aims to be the best and with you as quickly as possible if availability allows.