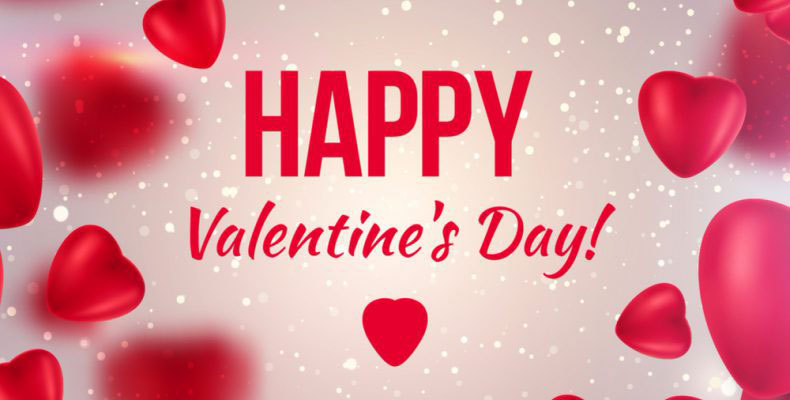 With the days getting a little longer & a bit warmer, Valentine's will soon be upon us. It won't be long before you need to get your Valentine's Gifts, Cards and most importantly, THE MEAL!
So if you're going to plan a lovely night out with a meal be sure to book us early as we can get fully booked at this time of year, so to avoid disappointment, yes, you know the drill, use our booking form on this site or simply call us for availability.
Valentine lived from approximately 175 AD to 269 AD. It was during the years of the Roman Emperor Claudius II (268 AD to 270 AD) that Valentine was brought into captivity.
Claudius II fought many wars during his reign and needed the enlistment of many men to fight these wars. However, the men were not coming forth to enlist as soldiers. Claudius II assumed the men were not enlisting because they were married and had families. He put forth a ruling that single men were not to be married which would lead to their enlistment into the army.
Valentine, a priest, did not abide by this ruling. He secretly married many couples and also helped many persecuted Christians. Claudius II found out about Valentine's disobedience and imprisoned him. Claudius II tried to convince Valentine to worship idols and to give up his deep faith in Christianity but Valentine refused. Instead of accepting the idol worshipping custom, Valentine tried to convert Claudius II to Christianity.
While in prison, Valentine prayed daily to God. One guard, who overheard Valentine praying, requested a special prayer for the healing of his daughter who could not see. Valentine prayed to God for the restoration of the daughter's sight. In time, the daughter's sight was restored.
Claudius II did not acquit Valentine of his disobedience. Around 269 AD, Valentine was beheaded for the disregard of the law and for the refusal to renounce his faith of Christianity.
In 496 AD, Pope Gelasius proclaimed February 14th as the day in which St. Valentine would be honored for his martyrdom. February 14th was believed to be the day in which St. Valentine died.
St. Valentine is the patron saint of engaged couples, lovers, bee keepers, greetings, love, travelers and young people. He is also the patron saint against the plague, fainting and epilepsy.
St. Valentine's Day is celebrated throughout the world on February 14th of every year. Love, romance and kindness are shared with others through the giving of gifts such as candy, cards, flowers and jewelry. The color red is associated with St. Valentine's Day along with chocolate, cupid and the shape of a heart.
The first Valentine's Day cards were handmade with ribbons and lace. During 1847, Ester Howland of Worcester, Massachusetts, began the mass printing of Valentine's Day cards. Since then, the practice of gifting a card to a loved one became popular. In today's world, other gifts are also given to those who are smitten with each other or who care for each other. Gifts can include a special dinner, a perfectly chosen card, a special bouquet of flowers or any special love from the heart. Only one's imagination is needed in fulfilling the love for this day.